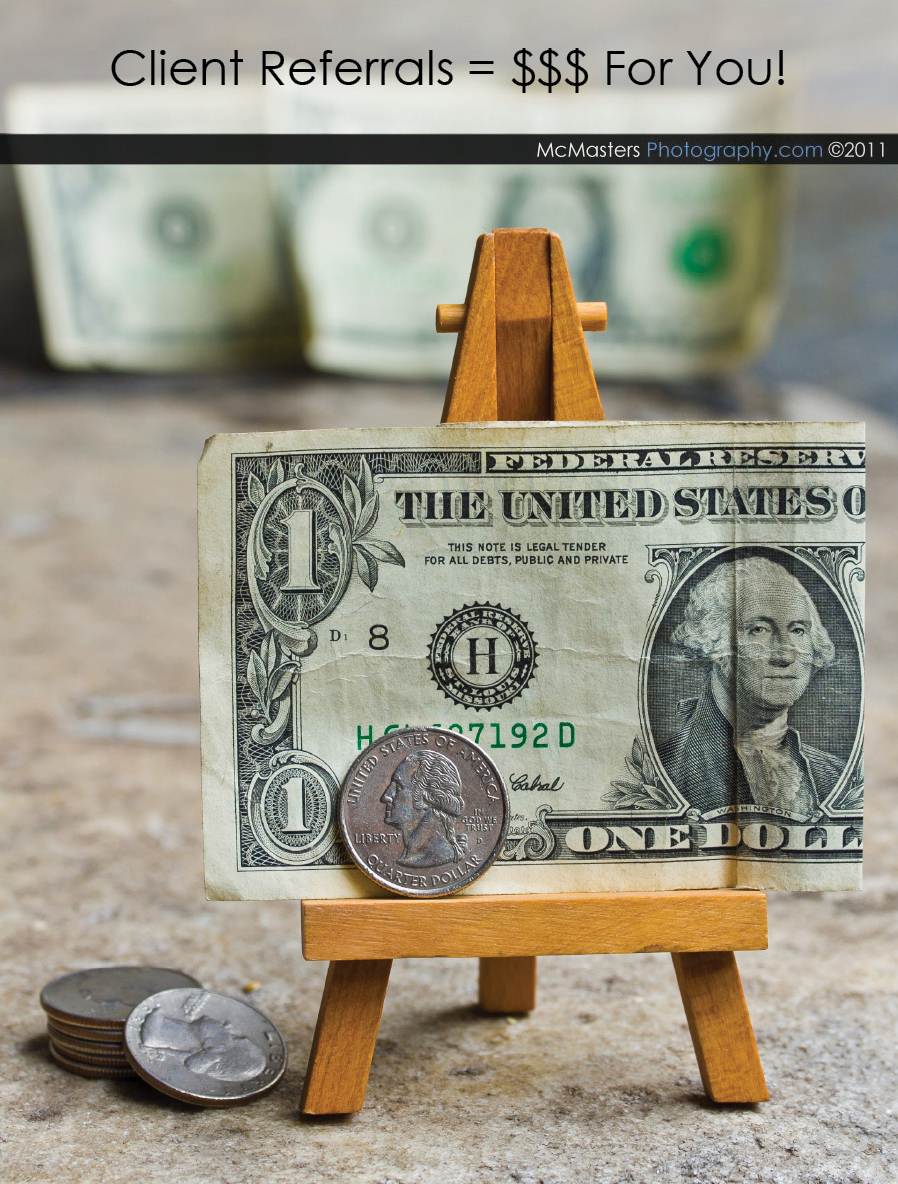 In appreciation of my current and past clients, as of August 25th, if you refer someone to me I will give you a $50 credit to use towards photo prints, canvas prints, albums, and digital downloads!  Details below:
To qualify the clients that you are referring must book my wedding services by signing the contract & submitting the reservation retainer fee after August 25, 2011.
Referred client must drop your name to me in an e-mail or in person.
You can receive up to $300 in print credits through referrals!  That amounts to 6 different client referrals.
The print credit will be in the form of a coupon code that you can use on either your engagement session or wedding proofing website.
You can use the coupon as long as your images are still on the proofing site.
Offer is only valid for past and current clients.  Non-clients are not eligible.