Wow, this past weekend was a blast!  I want to describe it a little bit because it was so much fun and so different from any wedding I have photographed to date.
It all started on Friday with the Cambodian Ceremony in Northeast Philly.  After two colorful outfit changes, chanting monks, lots of kneeling (for David and Khemara) and some wonderful home made egg rolls we concluded the Cambodian Ceremony and went home to regroup for an early start on Saturday.  Saturday started at Khemara's house in Bensalem where David had to arrive with lots of presents to be allowed inside her house.  Once there he made his way up to her bedroom and put the ring on her finger and proceeded to throw her on the bed!
After we were finished at Khemara's house we made our way to David's house in New Jersey for the Chinese Tea Ceremony.  The Tea Ceremony was full of laughter and present giving followed by some delicious food.  Before we left for pictures in Philly David took Khemara up to his bedroom where she gave him his ring and as before concluded with him picking her up and putting her in his bed.
After pictures in Society Hill and Broad Street we headed to the reception in South Philly at Saigon Maxim.  I got to see most of David and Khemara's family as they were all called up to the dance floor before settling down to eat and dance the night away.  All in all it was a fantastic experience and I had a great time hanging with Dave and Khemara for two days.
On a different note this was the first wedding that I have photographed with a dedicated lighting assistant all day long.  Insert special thanks to my wonderful assistants Maureen and Jenelle!!  This means that an assistant is holding a light off camera (generally through an umbrella)  creating beautiful shadows and making the images pop off the screen.  I will be doing this for every wedding that I photograph from now on.  I calculated that I used flash for about 80% of the images and it shows.  Feel free to ask me any questions about how I did it.  Enjoy the pictures below!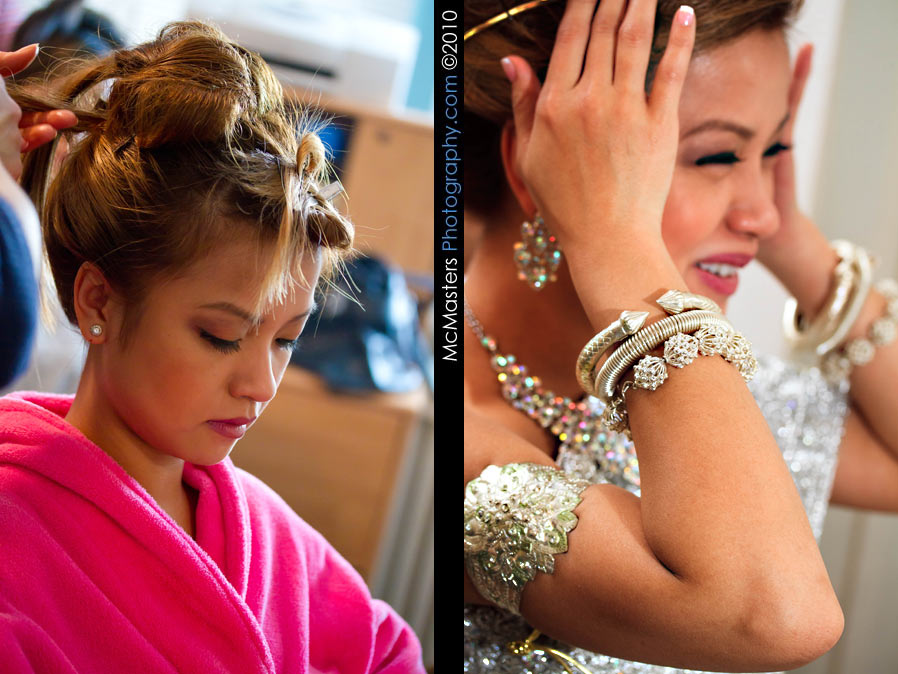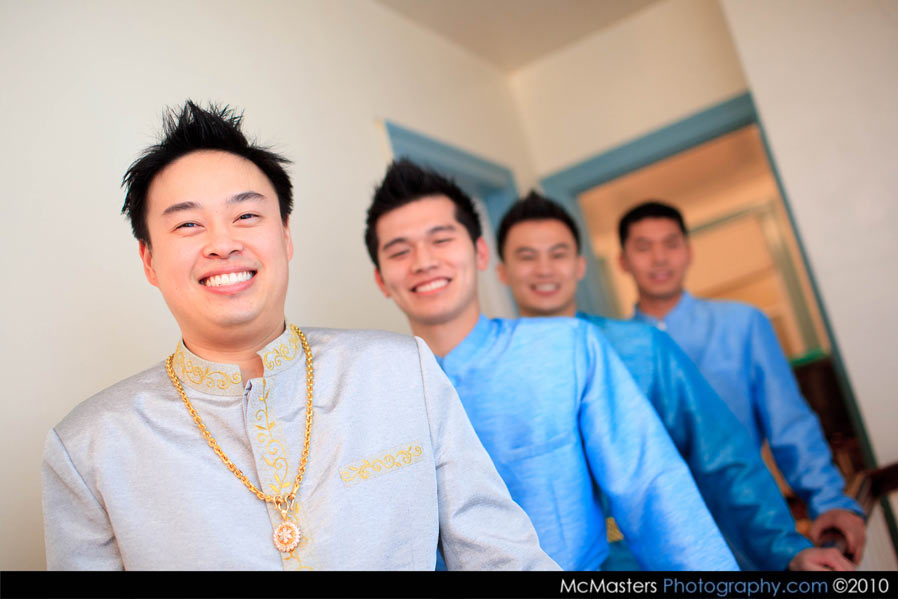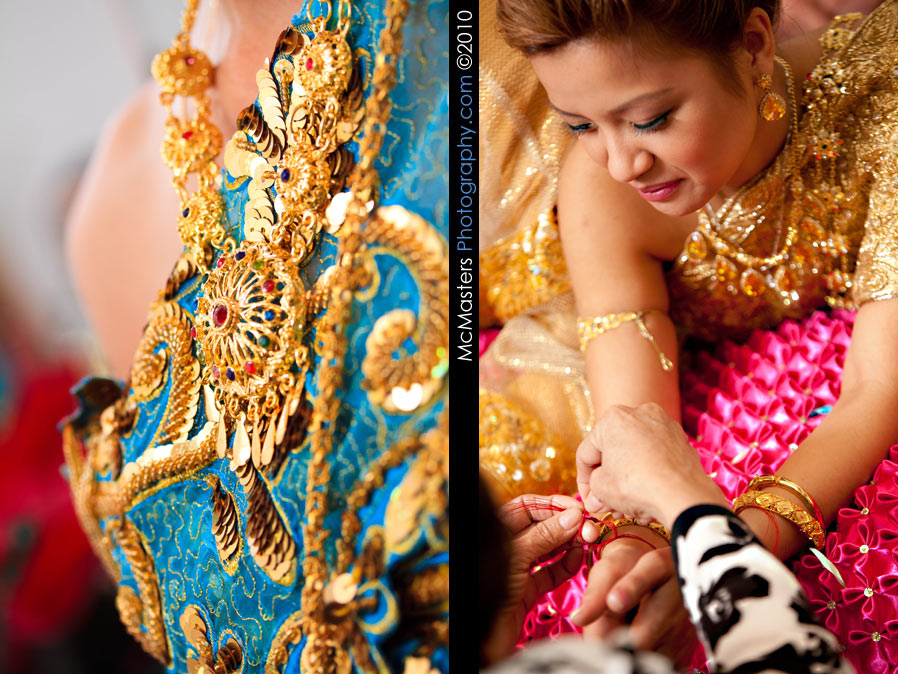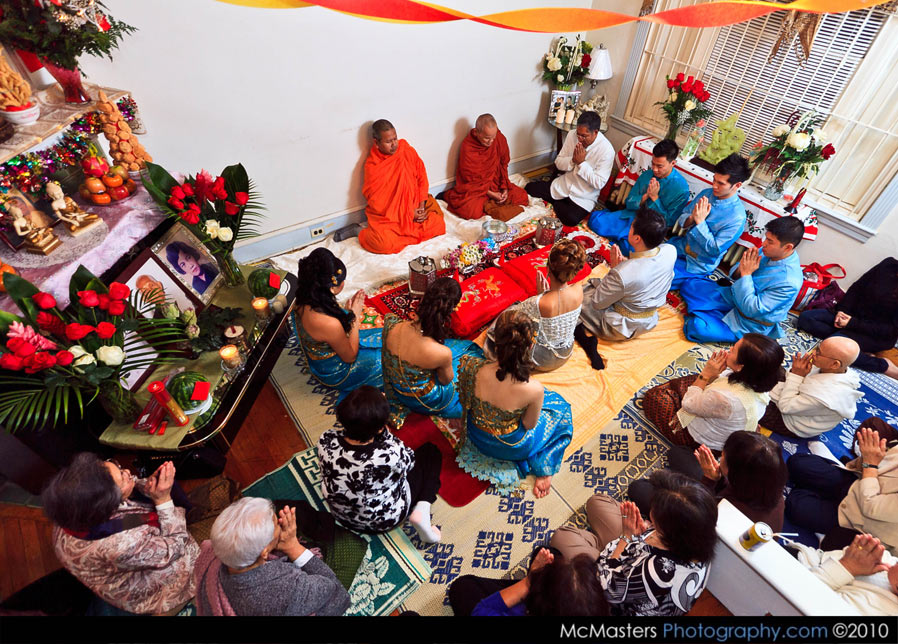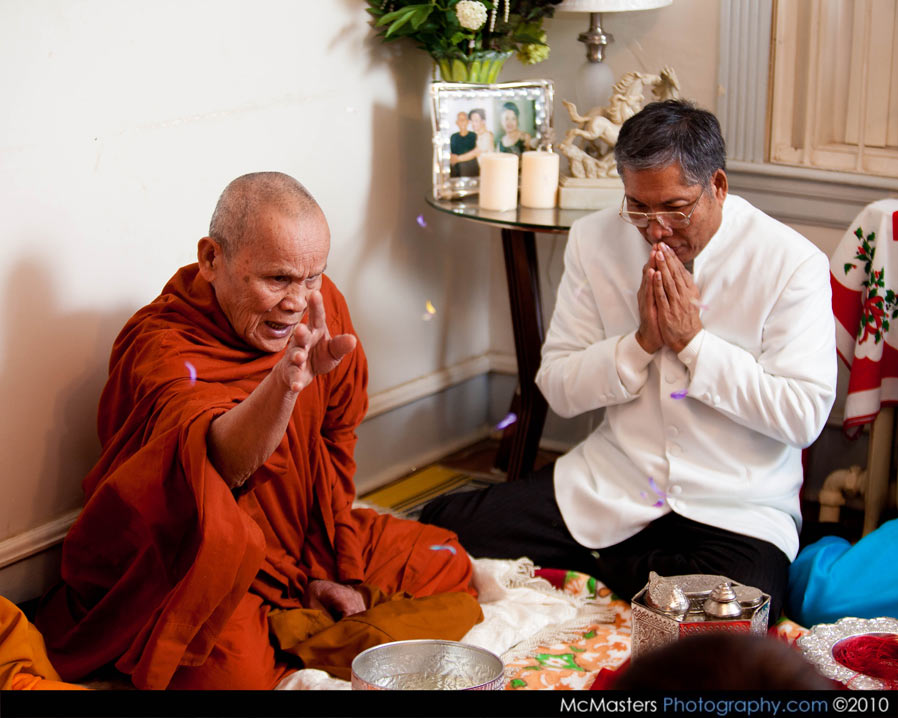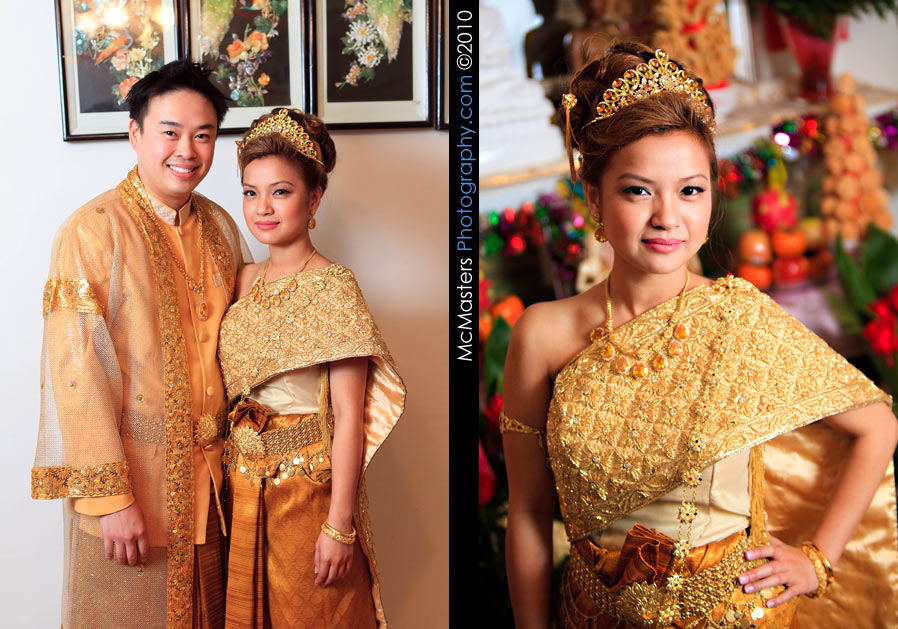 Above are the outfits they wore for the second half of the Ceremony.  King and queen right?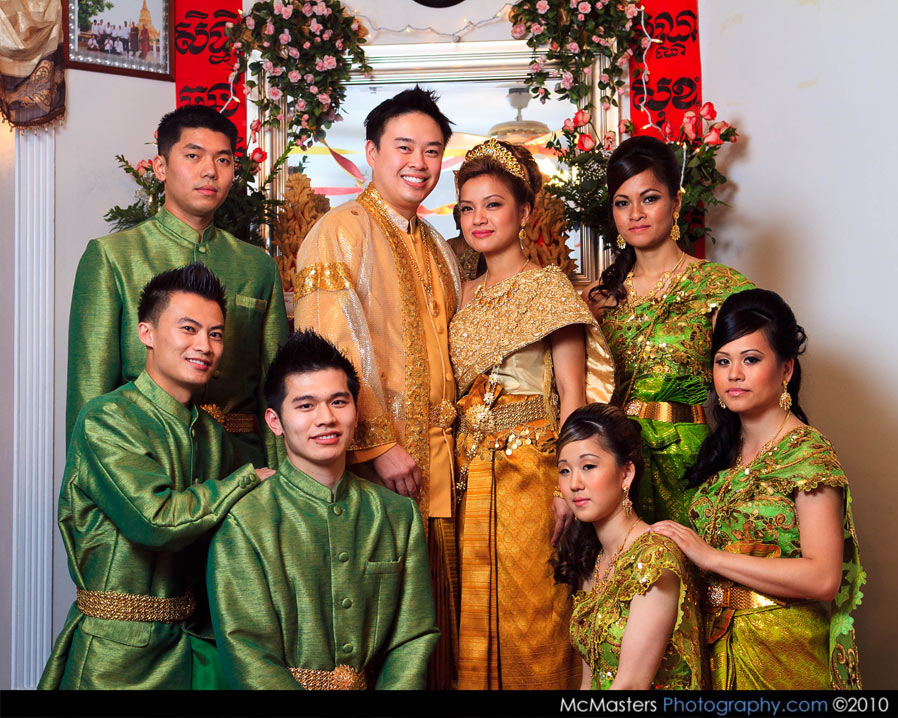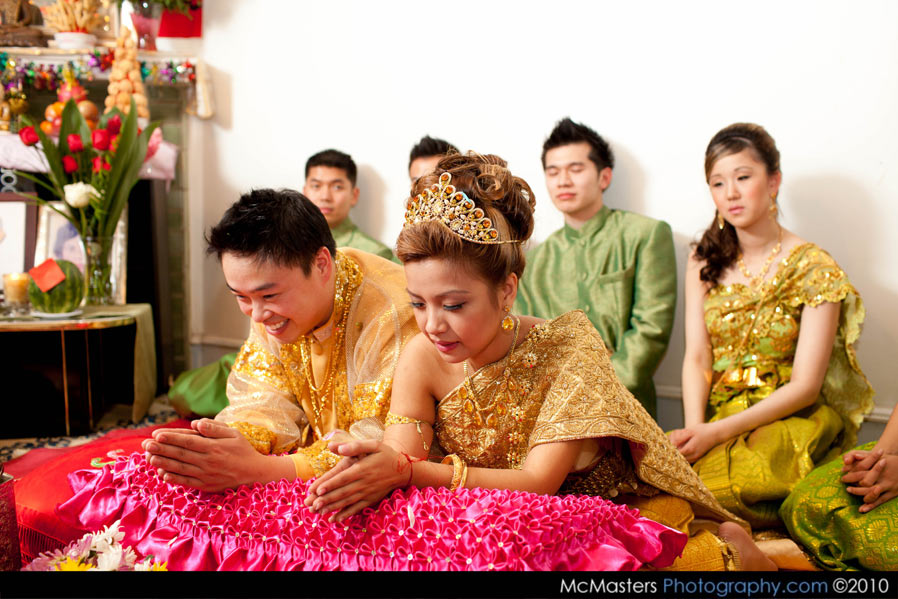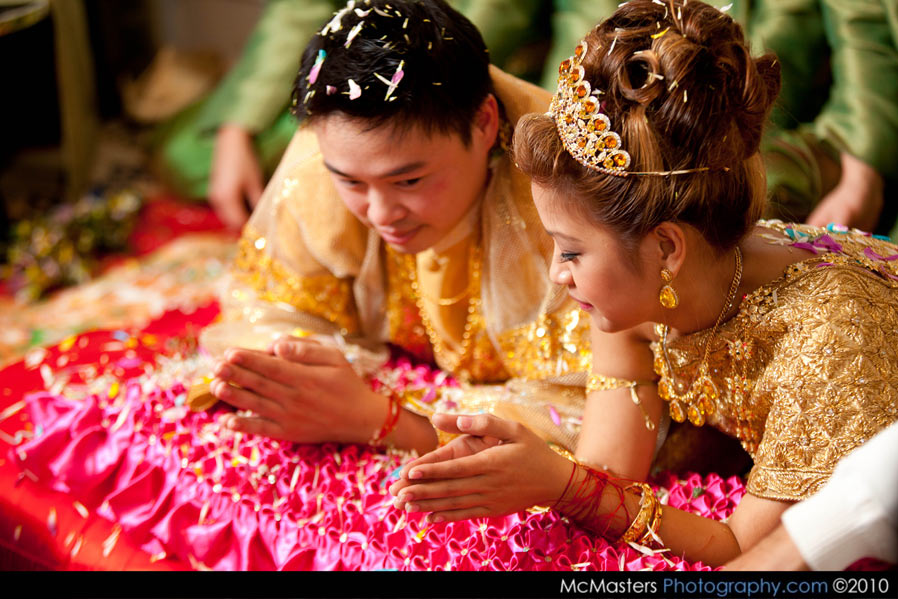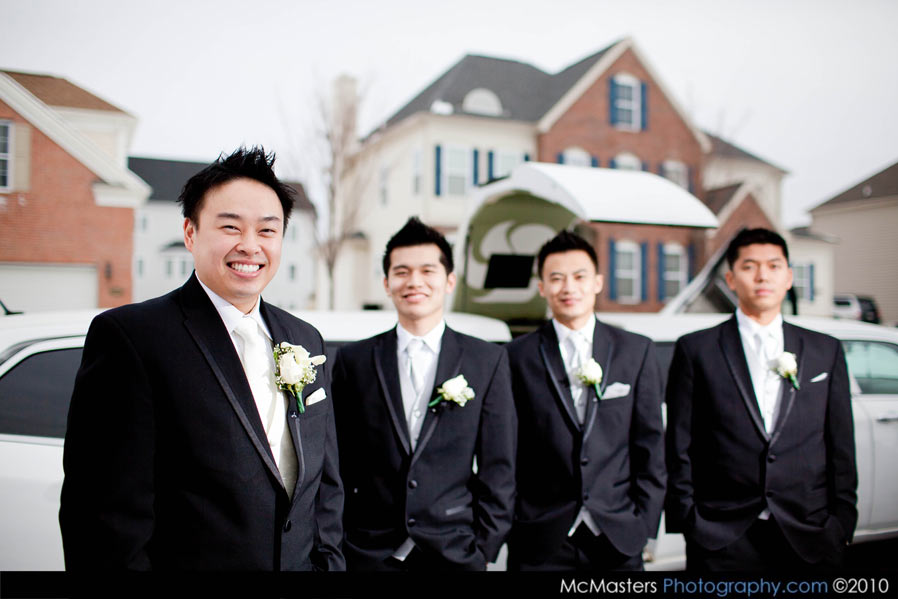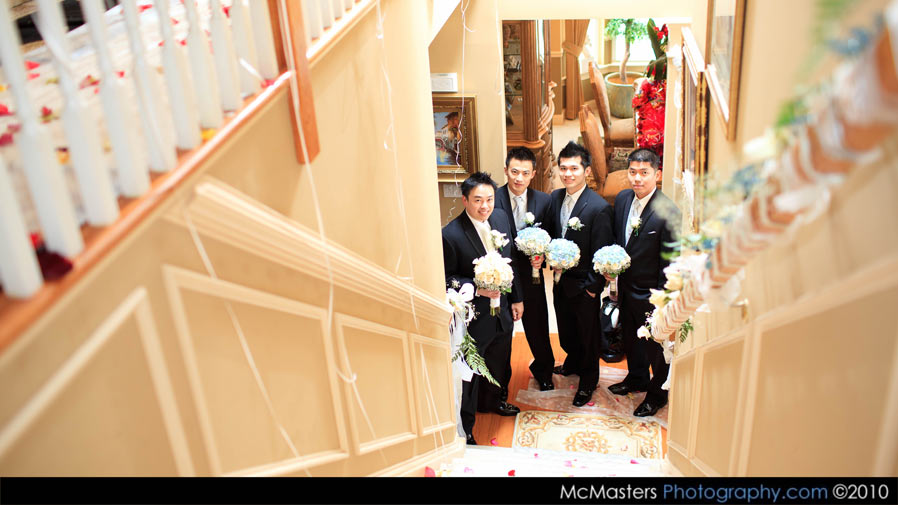 Waiting to go up to Khemara's room.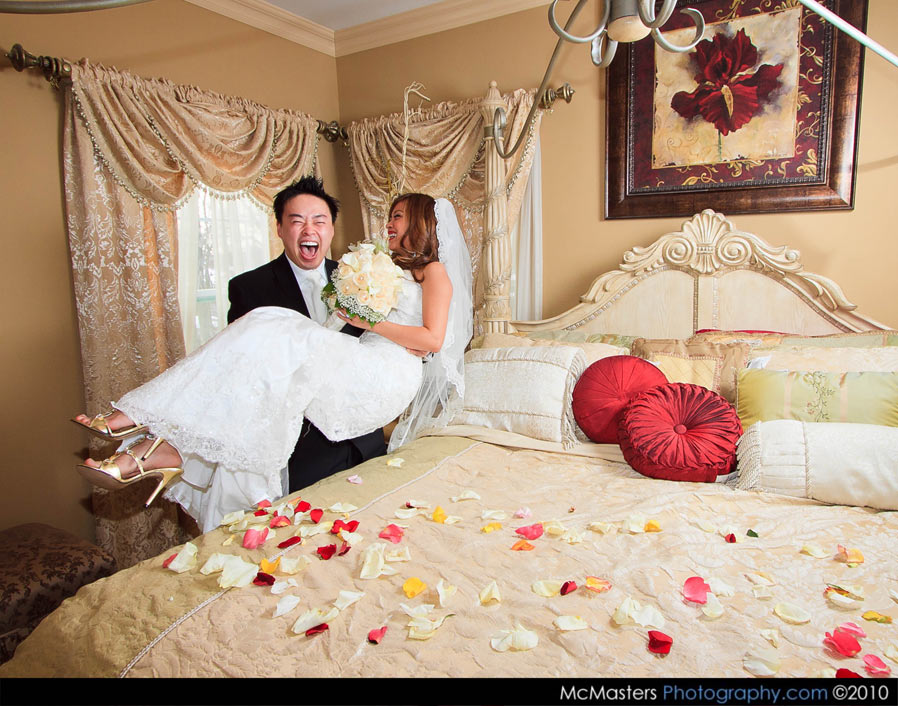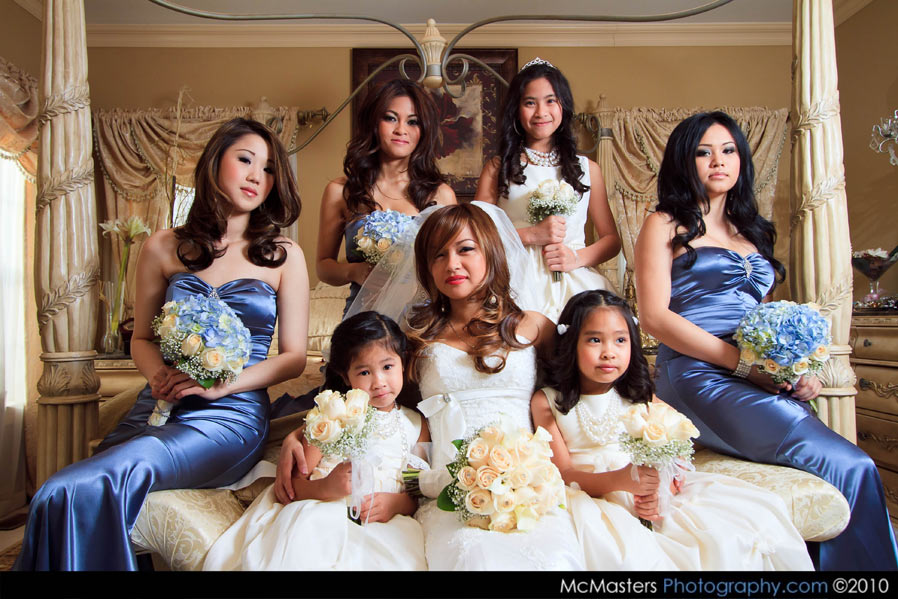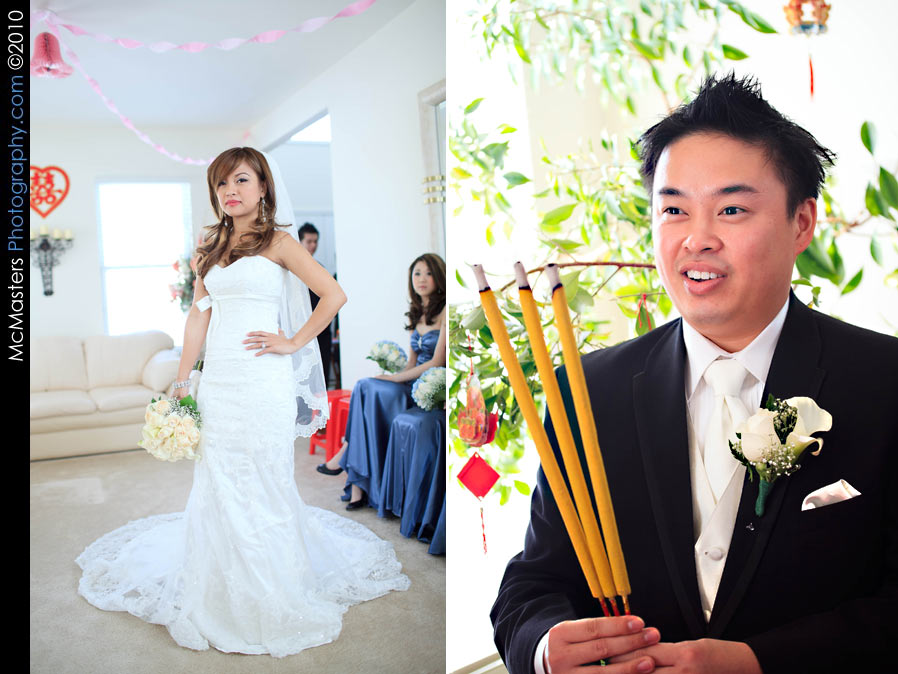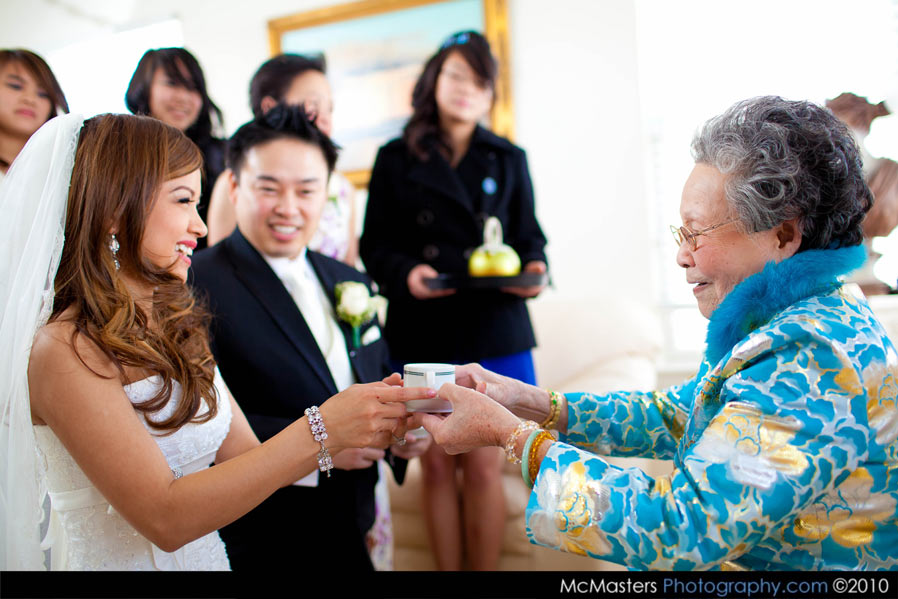 The Chinese Tea Ceremony.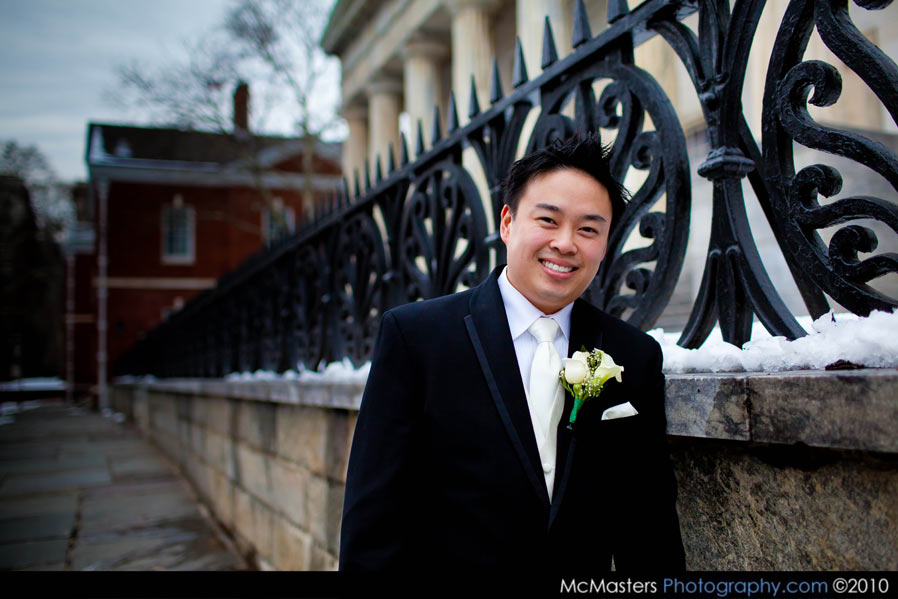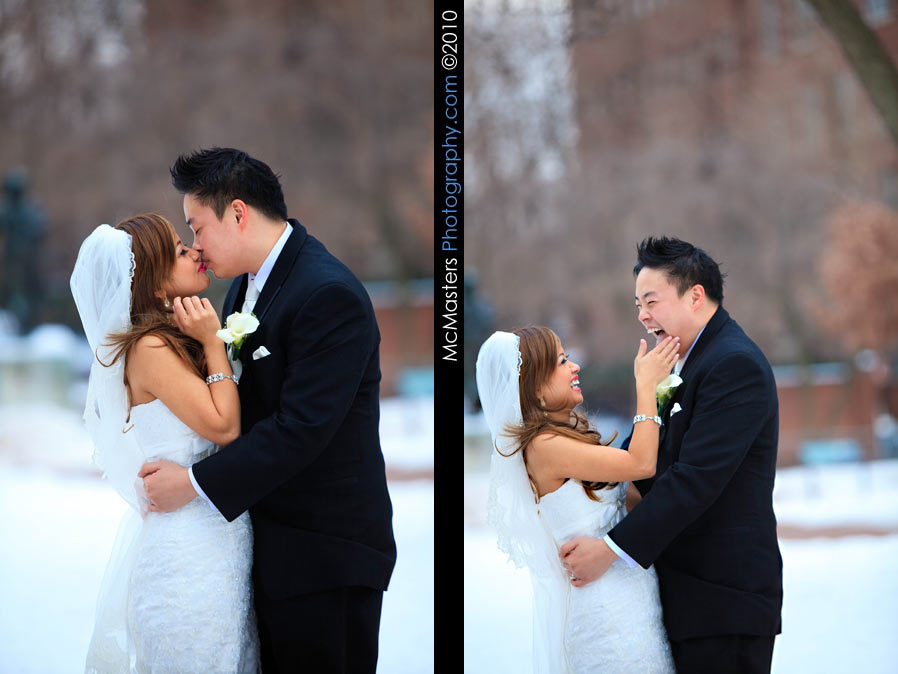 I suggested that they kiss but it ended in David getting slapped… I guess I should have suggested holding hands.